When your PC is new you shouldn't have any trouble starting it up. The usual loading time happens in seconds—unless you have an old computer model. Generally, computers start to slow down about 10 months after purchase.
Certainly, this issue doesn't come up for no reason. For starters, you should be asking yourself what software and program did you install on your PC.
How to avoid slow start up
Keep in mind that some programs allow you to shut off application in the Options box. You can find Options or Preferences when you click a program's Tools or File menu. But to save yourself from the inconvenience, you need to: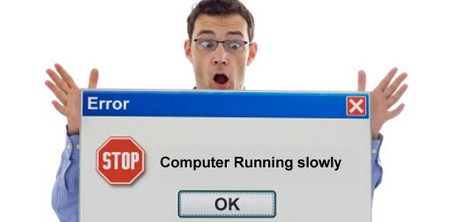 1. Have a back up. It pays that you have a back up system of all the programs you want to delete from your computer. You may need them someday. To make your system start up fast, you need to delete program shortcuts, and edit your PC's Registry. Before you delete you need to understand that Windows needs some of these files to run. And, some of these programs are part of your PC's start up process.  Keep in mind that while your computer starts up, it needs drivers to be able to work well and fast—naturally you don't delete programs such as Symantc's Norton Antivirus.
Some back up programs you can use are: Roxio GoBack Deluxe, or you can use Win98/Me/WinXP.
2. Delete files you no longer need. Dispose of trash, temp files, and others.  Go to accessories and select the files you want to delete from the drive.  If you're not sure about a file you want to delete, log on to Google and read up on it.
3. Scan for viruses and spyware.  If you catch some, you need to defrag your hard drive.
4. Unload your Startup folder. If your Start Up folder is clogged with programs, then your computer starts to slow. While you may need some of these programs in the future, what matters is the issue at hand—your PC is slow, so it has to go fast. Delete unnecessary programs.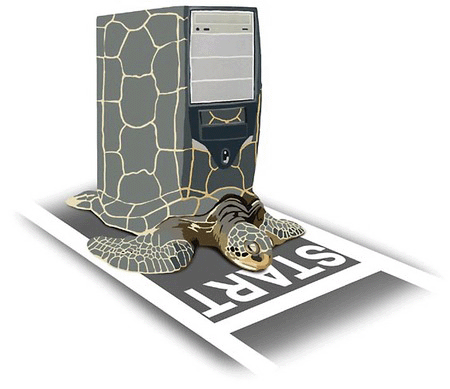 Go to the Start Up Folder and click Start and Programs. Right click for Start Up and click Open. Go over what's in the Start up Folder.  Look at the programs that you have little use for or have no use at all. Uncheck the boxes that have them on. After that, press the Apply key, and then click Close.  You will see an instruction saying, "You must restart your computer."  If you want to restart, press the Restart key, but if you're on to something, you can click "Exit without Restart".
You're supposed to notice obvious changes in your system.
If you want to disable Start Up items that get in the way, go to the Start menu and find Programs/Start up. Right click on any of the start up applications there, and delete the ones you don't need.
If your PC remains slow after that, the only way  to upgrade its memory is buy a new RAM.