It used to be CD players, and then came portable MP3 players. Now, as microtechnology advances further, the iPod has replaced these bulky music players. Apple's iPod models from classic to Nano and Shuffle is often used by joggers, teens, and college students to carry their files around. This small device is packed with a hard drive that can store music from iTunes as well as images, documents, and even software.
The iPod, however, is not perfect. Users often report of iPods freezing up suddenly, and when they try to reboot it, it won't start no matter what. Many users resort to requesting from Apple a replacement for their broken units. Yet even when the unit has been replaced, the same users encounter the same problem. After a few weeks of playing sweet music, their new unit starts skipping songs, and in the end, freezes up, which frustrates iPod users to no end.
All iPods are not built for running!
To help understand why the iPod is acting this way, we must first check how people are using their iPods. Many of them use their iPods to listen to music while jogging or exercising in the gym. They strap their iPods either in a special armband case, or in a case attached to a belt wrapped around the waist. Some of them place their iPods in the pockets of their pants.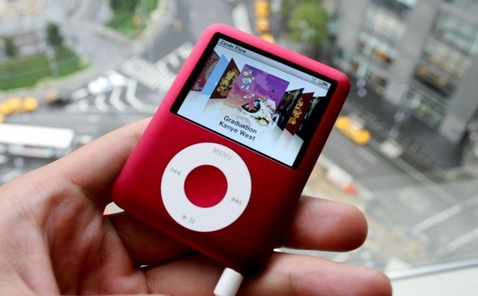 According to Apple's marketing materials and to the product description found at their website, the iPod is supposed to be shock-resistant. This means that activities like jogging, running, and playing basketball won't affect the device despite the shaking, bouncing, and slapping it goes through. Boy, those people couldn't have been more wrong!
The new iPods are not built for running and jogging. It doesn't even matter where you strap the iPod on to lessen vibration. The device is very sensitive to movement. As long as the iPod is exposed to movement for as long as 20 minutes, then surely it will lock up or freeze.
Some people have chosen to change brands because of this product liability. Others stayed loyal to the brand and found ways to restart or reboot their iPods after freezing.
How to restart a frozen iPod
One of those innovative users shared this advice on how to restart a frozen iPod.
Toggle the Hold switch on and off. (Slide it to Hold, then turn it off again.)
Press and hold the Menu and Select buttons until the Apple logo appears, about 6 to 10 seconds. You may need to repeat this step.
An added tip for fellow iPod users is to set it on a flat surface if they are having difficulty resetting their iPod. Make sure the finger pressing the Select button is not touching any part of the click wheel. Also make sure the Menu button is pressed toward the outside of the click wheel, and not near the center.
If the above steps did not work, try connecting iPod to a power adapter and plug the power adapter into an electrical outlet, or connect the iPod to the computer. Make sure the computer is turned on and isn't set to go to sleep.
Further Readings: