For anyone who has been around computers a lot, the "blue screen of death" can be the most dreaded and hated of all computer errors. It's called the "blue screen of death" because of its background color, which is a bright cobalt blue, and the nature of its error message, which usually informs the user of a  large-scale problem with the machine's hardware. And then, if your PC runs on Windows, it suddenly shuts down itself for self-preservation purposes. This is automatic and could have been reconfigured before something bad happens to your PC.
Is it a Virus?
There are many factors that can trigger automatic shut downs. One factors is a computer virus that has corrupted the system files and device drivers. In this case, the user will have to start the PC in safe mode using an administrator account. The antivirus or a specific removal tool will have to be run to diagnose and remove the infected files.
The following steps can be taken to clean out the offending malware:
Open Windows in safe mode. If there are more than one account in your PC, use the one with admin privileges.
Then run your Anti-Virus software. Also run Spybot Search and Destroy to check for spyware infection. If you have Lavasoft AdAware, please run that, too. However, you don't have to run all software programs at the same time, unless you have a very large memory to carry the weight of simultaneously running the applications.
If you have a diagnostic tool such as HiJack This or Disk Doctor, run that to check for inconsistencies in the registry or file sizes.
When you find the infected files, never hesitate to delete them. If the files infected are system or driver files, find clean copies from your installation CD or downlaod them for free from the web.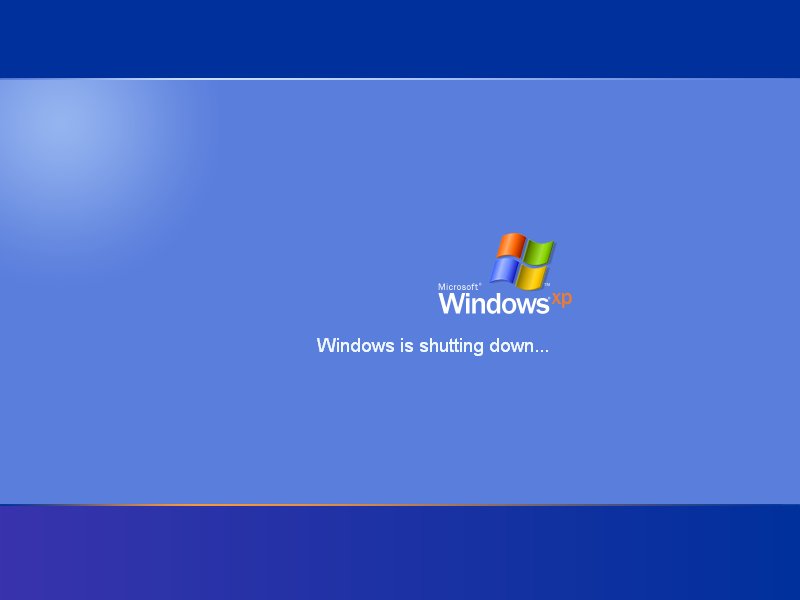 Is it Overheating?
Another problem that can cause your PC to automatically shut down is overheating, especially in the BIOS area. You can prevent this by applying thermal gel over your CPU. The gel will not cause the machine to short circuit. In fact, it is safe to use and effective in keeping the PC's internal temperature down.
Is it Dirty and Dusty?
Also, check if your PC's fan is working properly. Clean the blades and get rid of dust bunnies around the motherboard by using a blower or a vacuum cleaner set to reverse. Remember to keep the setting to GENTLE. Aside from that, using a soft brush can also help, but the strands may fall off and get stuck inside nooks and crannies of your motherboard.
Is it the Power Supply?
Sometimes it can be a simple thing such as a loose plug from the power supply. Or it could be that you are not using a power voltage regulator and the electric current has been erratically fluctuating in your area. In this case, it's better to stop using the PC temporarily. Erratic surges of power can damage your PC's power fuse.
A Final Reminder
The causes listed here are not inclusive. There may be other reasons why your computer keeps shutting down. Finding the specific cause can take a while. You are strongly advised to get an expert's opinion on how best to fix the problem.
Further Readings: